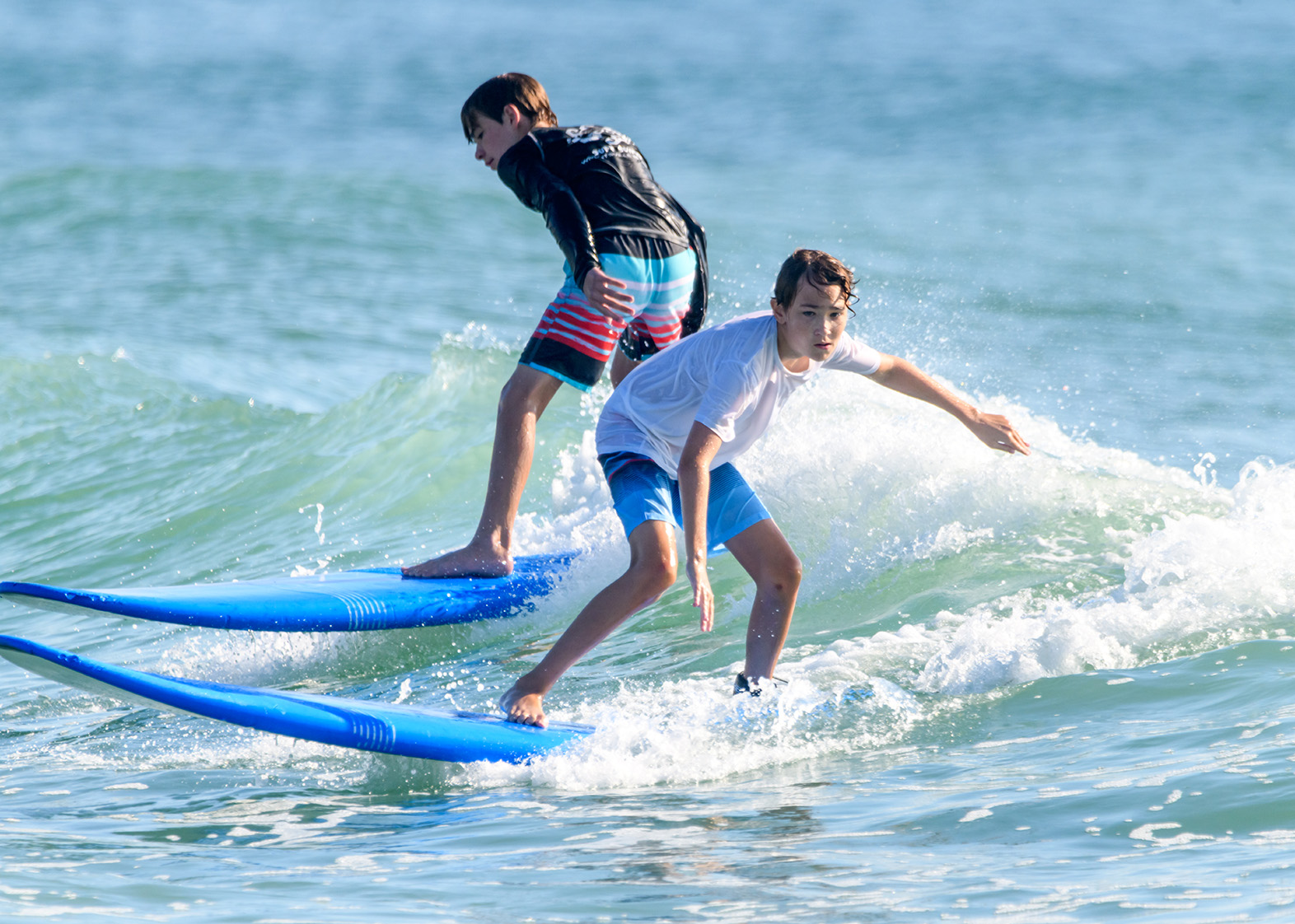 Fall Surf Camps
Wrightsville Beach, NC
Our Fall Surf Camps continue the lessons from our Summer Surf Camps and focus on improving those skills.
Fall 1 Surf Camp
Ages 7 - 17
MWF - 9AM-11AM
Our Fall Surf Camp will be focused on continuing to build the surfing skills introduced in our summer camps. Skills like,
waves selection
paddling tips and tricks
going down the line
paddling into their own waves. 
This series of 2 hour sessions will be just as fun and safe as our Summer Camps. Plus they will be improving their surfing skills.
These camps are open to children 7 yrs. old to 17 yrs old. 
If any day is cancelled due to weather, a make up day will be offered.
No refunds on days missed.
2023 Fall 1 Surf Camp Dates:
Coming Soon!
*Please note that this camp begins on a Wednesday.
$500 per child
Registration links coming soon
---
Fall 2 Surf Camp
Ages 7 - 17
MWF - 9AM-11AM
New to our Fall line-up this year is our Fall Camp 2. Scheduled specifically for families in year around school, this camp meets 3 days a week for 2 hrs of surfing each day. Same instructors as our summer camps, same amount of fun!
Boards, leashes and rashguards will be provided, and you can bring your own board too! Our focus during these sessions will be on safe fun, while working to build overall surfing confidence. The instructors will cover topics like, wave selection, paddling into waves, as well as paddling back out to the line-up.
If we cancel due to conditions being unsafe, we will re-schedule as soon as possible, most likely during that same week.
2023 Fall 2 Surf Camp Dates:
$385 per child
Registration links coming soon
---
Location:
All of our Wrightsville Beach Surf Camps meet at access #10 otherwise known as Mallard Street.